Thank you so much for your donation to PendoAmani Youth Organization. It really makes a difference for the children and young people in our community, in Juja. 2020 has been a challenging year globally due to Covid – 19 Pandemic, we are so elated to learn that students went out of their way, braved the challenging times to collect funds to equip our library. Special thanks to all the students, teachers and parents for their time, love and commitment to this worthy course.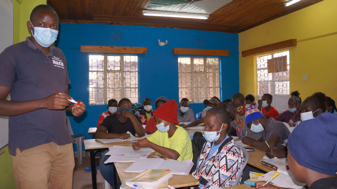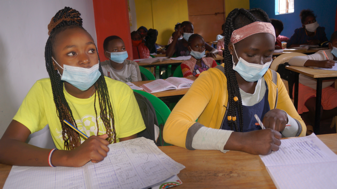 Thanks to you, children and adolescents have a safe place to come to after school, complete their homework, receive mentorship and be supported. But during the Covid – 19 crisis, which forced closure of schools; 275 student were enrolled in catch up sessions offered by our volunteer mentors. Through your generous support we were able to ensure that students accessed academic books, they were supported, received life skills training and this enabled them to not feel the gap but focus on improving their grades especially on subjects that they felt they were challenged. Those four hours of engagement can make a big difference in children lives.
Thank you once again, families of these students don't need to worry about how to pay for this support because it's all for free. They all have somewhere safe and enriching every during the crisis.
Best regards on behalf of PendoAmani Youth Organization.
Michael M. Wachira